Scottsdale, AZ
Scottsdale and other towns across Arizona are putting proactive measures in place to quell the spread of COVID-19. Disruptions to school, work, and major public gatherings are already manifesting and it's important to stay up to date on what's happening in the Scottsdale, AZ community.
Stay up to date and informed with our resources: Breaking public health news, information on your local Arizona hospitals and healthcare facilities, information from the Arizona Public Health Department, and Twitter updates from Arizona government officials. Continue to visit our website for the latest updates.
Arizona COVID-19 Cases
Arizona New Coronavirus Cases:
Arizona Total Coronavirus Cases: 2,480,752
Arizona New Coronavirus Deaths:
Arizona Total Coronavirus Deaths: 33,538
U.S. New Coronavirus Cases: 1,648
U.S. Total Coronavirus Cases: 107,184,620
U.S. New Coronavirus Deaths: 8
U.S. Total Coronavirus Deaths: 1,166,662
Last updated June 10, 2023
Go to top
Coronavirus News for Scottsdale
Arizona assisted living facilities and nursing homes aren't required to track violent incidents among residents, leaving seniors vulnerable. More info »
Arizona Republic on MSN - 12/06/2023 08:09am
What emerged from an Arizona Republic investigation was a clear picture of fractured oversight among those who are supposed to protect seniors. More info »
USA Today - 11/19/2023 09:00pm
Arizona contributed 7% of total ECE funding in the state whereas the other 93% came from federal funds and emergency COVID-19 relief funds in 2022 ... "One kid could walk into a program in Scottsdale ... More info »
KTAR News - 12/04/2023 03:34pm
The girls winter high school soccer season is underway. Here is the Arizona Republic's first ranking of the Top 10 teams in the state as of this week. More info »
Arizona Republic on MSN - 12/06/2023 09:47am
How do you feel your community is responding to the coronavirus crisis:
Go to top
Tweets by AZDHS
Today's Top Deals Around Scottsdale
Need Help?
© 2020 All rights reserved.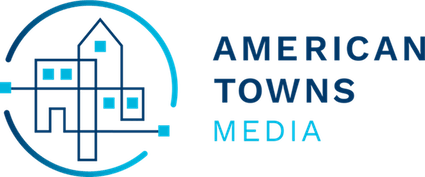 © 2020
Local Content Optimization powered by
AmericanTowns Media