Mesa, AZ
Mesa and other towns across Arizona are putting proactive measures in place to quell the spread of COVID-19. Disruptions to school, work, and major public gatherings are already manifesting and it's important to stay up to date on what's happening in the Mesa, AZ community.
Stay up to date and informed with our resources: Breaking public health news, information on your local Arizona hospitals and healthcare facilities, information from the Arizona Public Health Department, and Twitter updates from Arizona government officials. Continue to visit our website for the latest updates.
Arizona COVID-19 Cases
Arizona New Coronavirus Cases:
Arizona Total Coronavirus Cases: 2,404,386
Arizona New Coronavirus Deaths:
Arizona Total Coronavirus Deaths: 32,936
U.S. New Coronavirus Cases: 2,833
U.S. Total Coronavirus Cases: 107,084,488
U.S. New Coronavirus Deaths: 4
U.S. Total Coronavirus Deaths: 1,164,966
Last updated May 27, 2023
Go to top
Coronavirus News for Mesa
A new study that includes research from the University of Arizona identifies 12 prominent symptoms of long COVID. More info »
USA Today - 05/26/2023 01:00am
The city launched the Off the Streets program in 2020 using COVID-19 relief funds to rent the Windemere Hotel in partnership with Community Bridges Inc to curb homelessness camping on Mesa's ... More info »
AZ Central - 05/16/2023 09:26am
A two-day event planned next week at the Arizona Capitol to address the COVID-19 pandemic response is being flagged as a blatant callout to people who believe in QAnon conspiracy theories because ... More info »
Milwaukee Journal Sentinel - 05/20/2023 10:10am
Average tuition costs continue to rise each year, the exception being the 2020-2021 school year, due to the coronavirus pandemic ... highest paying jobs for high school graduates in ... More info »
MSN - 05/27/2023 09:14am
But a team from Mass General Hospital isn't just treating COVID-19 here in Massachusetts. They've been deployed to the Navajo Nation, the American Indian territory that spans parts of Arizona, Utah ... More info »
WGBH - 05/26/2023 05:16am
How do you feel your community is responding to the coronavirus crisis:
Go to top
Tweets by AZDHS
Today's Top Deals Around Mesa
Need Help?
© 2020 All rights reserved.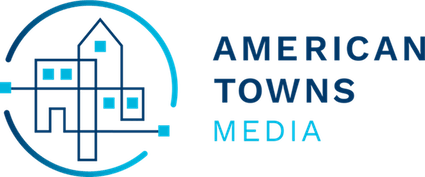 © 2020
Local Content Optimization powered by
AmericanTowns Media