Lawrence Township, NJ
Lawrence Township and other towns across New Jersey are putting proactive measures in place to quell the spread of COVID-19. Disruptions to school, work, and major public gatherings are already manifesting and it's important to stay up to date on what's happening in the Lawrence Township, NJ community.
Stay up to date and informed with our resources: Breaking public health news, information on your local New Jersey hospitals and healthcare facilities, information from the New Jersey Public Health Department, and Twitter updates from New Jersey government officials. Continue to visit our website for the latest updates.
New Jersey COVID-19 Cases
New Jersey New Coronavirus Cases: 1,614
New Jersey Total Coronavirus Cases: 3,026,571
New Jersey New Coronavirus Deaths: 10
New Jersey Total Coronavirus Deaths: 35,887
U.S. New Coronavirus Cases: 1,182
U.S. Total Coronavirus Cases: 105,972,038
U.S. New Coronavirus Deaths: 3
U.S. Total Coronavirus Deaths: 1,151,642
Last updated March 20, 2023
Go to top
Coronavirus News for Lawrence Township
During a Tuesday appearance on The Drew Barrymore Show The Brady Bunch Movie star revealed that the Covid-19 pandemic helped her and her estranged husband get back together after ... More info »
The Press of Atlantic City - 03/09/2023 04:30am
County Map of Cases and Deaths in New Jersey About this Data: The map shows coronavirus cases and deaths assigned to each county. Population data used for per 100K calculations comes from the U.S ... More info »
24/7 Wall St - 11/23/2021 06:28pm
New Jersey health officials on Friday reported another 488 COVID-19 cases and three new confirmed deaths. The statewide rate of transmission is 0.85. A transmission rate of 1 means the number of ... More info »
MSN - 12/02/2021 01:08pm
With the acute phase of the Covid-19 pandemic fading even as the coronavirus persists and evolves, a new normal is taking shape around the world. A lab leak was once dismissed by many as a ... More info »
The New York Times - 03/19/2023 04:41am
according to new federal data. California has been a leader in reducing maternal mortality. Scientists have found raccoon dog DNA commingled with the coronavirus in samples from the Huanan seafood ... More info »
Los Angeles Times - 09/07/2021 06:41pm
How do you feel your community is responding to the coronavirus crisis:
Go to top
Tweets by NJDeptofHealth
Today's Top Deals Around Lawrence Township
Need Help?
© 2020 All rights reserved.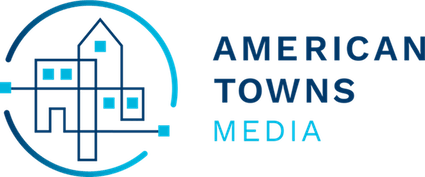 © 2020
Local Content Optimization powered by
AmericanTowns Media