Hummelstown, PA
Hummelstown and other towns across Pennsylvania are putting proactive measures in place to quell the spread of COVID-19. Disruptions to school, work, and major public gatherings are already manifesting and it's important to stay up to date on what's happening in the Hummelstown, PA community.
Stay up to date and informed with our resources: Breaking public health news, information on your local Pennsylvania hospitals and healthcare facilities, information from the Pennsylvania Public Health Department, and Twitter updates from Pennsylvania government officials. Continue to visit our website for the latest updates.
Pennsylvania COVID-19 Cases
Pennsylvania New Coronavirus Cases:
Pennsylvania Total Coronavirus Cases: 3,561,872
Pennsylvania New Coronavirus Deaths:
Pennsylvania Total Coronavirus Deaths: 51,144
U.S. New Coronavirus Cases: 1,648
U.S. Total Coronavirus Cases: 107,184,620
U.S. New Coronavirus Deaths: 8
U.S. Total Coronavirus Deaths: 1,166,662
Last updated June 10, 2023
Go to top
Coronavirus News for Hummelstown
With vaccines readily available at many doctors' offices and most pharmacies, McCarty said people should consider getting them earlier rather than later. He also said people should use the same ... More info »
WGAL on MSN - 09/21/2023 11:09am
The Pennsylvania Department of Health reported 726 additional coronavirus cases on Friday, and 4,224 cases over the past week. The seven-day moving average of newly reported cases was 603 per day ... More info »
Morning Call PA - 09/23/2023 06:08am
About 500 people with COVID-19 were admitted to Pennsylvania hospitals during the last week of August, according to the latest monthly report from the Pennsylvania Department of Health. More info »
Penn Live - 09/20/2023 09:56pm
(David Allen/Patch) PENNSYLVANIA — The Biden administration announced Wednesday it will provide hundreds of millions of dollars to help produce new, at-home COVID-19 tests, and restart a website ... More info »
Patch - 09/21/2023 04:20pm
How do you feel your community is responding to the coronavirus crisis:
Go to top
Tweets by PAHealthDept
Today's Top Deals Around Hummelstown
Need Help?
© 2020 All rights reserved.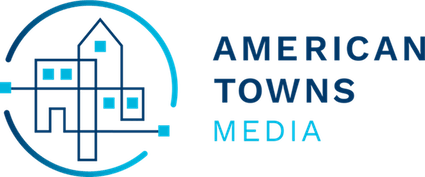 © 2020
Local Content Optimization powered by
AmericanTowns Media