Harbor Springs, MI
Harbor Springs and other towns across Michigan are putting proactive measures in place to quell the spread of COVID-19. Disruptions to school, work, and major public gatherings are already manifesting and it's important to stay up to date on what's happening in the Harbor Springs, MI community.
Stay up to date and informed with our resources: Breaking public health news, information on your local Michigan hospitals and healthcare facilities, information from the Michigan Public Health Department, and Twitter updates from Michigan government officials. Continue to visit our website for the latest updates.
Michigan COVID-19 Cases
Michigan New Coronavirus Cases:
Michigan Total Coronavirus Cases: 2,938,443
Michigan New Coronavirus Deaths:
Michigan Total Coronavirus Deaths: 40,085
U.S. New Coronavirus Cases: 18,528
U.S. Total Coronavirus Cases: 100,906,111
U.S. New Coronavirus Deaths: 68
U.S. Total Coronavirus Deaths: 1,106,990
Last updated December 6 2022
Go to top
Coronavirus News for Harbor Springs
HARBOR SPRINGS — This weekend, Harbor Springs will be keeping shops open late to ring in the holiday season and celebrate the city's annual Merchant's Holiday Open House. Bonnie Kulp, executive ... More info »
YAHOO!News - 12/01/2022 09:03pm
Read more information on Michigan's vaccine rollout. NOTE Confirmed and probable cases and deaths are included in totals. The first confirmed cases of COVID-19 in Michigan were announced on March ... More info »
AOL - 11/28/2022 09:48pm
LANSING, Mich. (AP) — Deaths linked to COVID-19 have now surpassed 40,000 in Michigan since the pandemic began in 2020, the state health department reported. More than 36,400 deaths have been ... More info »
ABC12 - 11/30/2022 07:03am
In less than three years, more than 40,000 Michiganders have died of COVID-19 — adding to a national death toll that has swelled beyond 1 million people. The grim tally in Michigan rose to ... More info »
Detroit Free Press - 12/01/2022 12:35pm
HARBOR SPRINGS — This weekend ... to see how businesses will adjust their food and drink options following COVID-19 and maintaining practices that the merchants are comfortable with. More info »
Petoskey News-Review - 12/01/2022 09:53pm
How do you feel your community is responding to the coronavirus crisis:
Go to top
Tweets by MichiganHHS
Today's Top Deals Around Harbor Springs
Need Help?
© 2020 All rights reserved.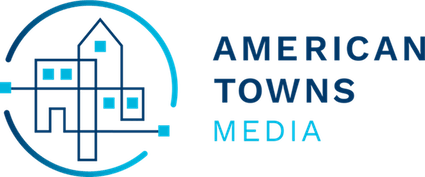 © 2020
Local Content Optimization powered by
AmericanTowns Media