Grand Island, NE
Grand Island and other towns across Nebraska are putting proactive measures in place to quell the spread of COVID-19. Disruptions to school, work, and major public gatherings are already manifesting and it's important to stay up to date on what's happening in the Grand Island, NE community.
Stay up to date and informed with our resources: Breaking public health news, information on your local Nebraska hospitals and healthcare facilities, information from the Nebraska Public Health Department, and Twitter updates from Nebraska government officials. Continue to visit our website for the latest updates.
Nebraska COVID-19 Cases
Nebraska New Coronavirus Cases:
Nebraska Total Coronavirus Cases: 561,712
Nebraska New Coronavirus Deaths:
Nebraska Total Coronavirus Deaths: 4,790
U.S. New Coronavirus Cases: 1,182
U.S. Total Coronavirus Cases: 105,972,038
U.S. New Coronavirus Deaths: 3
U.S. Total Coronavirus Deaths: 1,151,642
Last updated March 20, 2023
Go to top
Coronavirus News for Grand Island
Coming out of the pandemic, the Future Builders Challenge is back and 45 high schoolers from around the Grand Island area came to learn about entrepreneurial possibilities. The event was sponsored by ... More info »
ksnblocal4 on MSN - 03/18/2023 03:59am
Grand Island is a city in Hall County, Nebraska, with a population of 51,187. The total cost of housing, food, child care, transportation, health care, taxes, and other necessities for a single ... More info »
24/7 Wall St - 09/18/2020 07:20am
There were 1,559 crimes reported in Grand Island, Nebraska in 2019, the most recent year crime data is available. Adjusted for population, the city's annual crime rate is 3,008 incidents for ... More info »
24/7 Wall St - 09/04/2020 04:10pm
Grand Island is a newly-defined Metropolitan Statistical Area that is made up of several counties in central Nebraska. The economy is expected to be strong over the next few years with projected ... More info »
Forbes - 02/26/2023 10:00am
High school students take AP® exams and IB exams to earn college credit and demonstrate success at college-level coursework. U.S. News calculated a College Readiness Index based on AP/IB exam ... More info »
U.S. News & World Report - 03/14/2023 12:00pm
How do you feel your community is responding to the coronavirus crisis:
Go to top
Tweets by NEDHHS
Today's Top Deals Around Grand Island
Need Help?
© 2020 All rights reserved.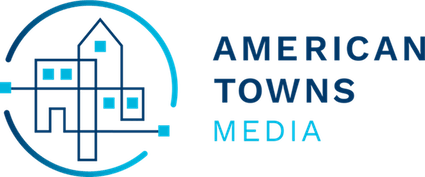 © 2020
Local Content Optimization powered by
AmericanTowns Media