Fort Worth, TX
Fort Worth and other towns across Texas are putting proactive measures in place to quell the spread of COVID-19. Disruptions to school, work, and major public gatherings are already manifesting and it's important to stay up to date on what's happening in the Fort Worth, TX community.
Stay up to date and informed with our resources: Breaking public health news, information on your local Texas hospitals and healthcare facilities, information from the Texas Public Health Department, and Twitter updates from Texas government officials. Continue to visit our website for the latest updates.
Texas COVID-19 Cases
Texas New Coronavirus Cases:
Texas Total Coronavirus Cases: 8,600,393
Texas New Coronavirus Deaths:
Texas Total Coronavirus Deaths: 94,424
U.S. New Coronavirus Cases: 1,648
U.S. Total Coronavirus Cases: 107,184,620
U.S. New Coronavirus Deaths: 8
U.S. Total Coronavirus Deaths: 1,166,662
Last updated June 10, 2023
Go to top
Coronavirus News for Fort Worth
Fort Worth and the rest of the U.S. are ... The number of people in Texas hospitals with COVID-19 has increased by about 15% in one week, according to state data from the first week of August. More info »
MSN - 08/14/2023 08:41am
Ever since classes resumed at most school districts, hospitals have seen more cases in its pediatric department, he said. More info »
Dallas Morning News on MSN - 09/12/2023 10:01pm
The Fort Worth Independent School District could be joining the growing list of districts across the state that are suing Texas Education Commissioner Mike Morath over the Texas Education Agency's ... More info »
Fort Worth Star-Telegram on MSN - 09/15/2023 05:51am
Pearl Jam drummer Matt Cameron didn't perform Wednesday night at Dickies Arena because of COVID, and Eddie Vedder had the flu. But that didn't stop the band from making its first-ever show in Fort ... More info »
YAHOO!News - 09/13/2023 11:09pm
Tickets for the 2024 Xfinity U.S. Gymnastics Championships will go on sale later this year. More info »
WFAA8 on MSN - 09/14/2023 01:32am
How do you feel your community is responding to the coronavirus crisis:
Go to top
Tweets by TexasDSHS
Today's Top Deals Around Fort Worth
Need Help?
© 2020 All rights reserved.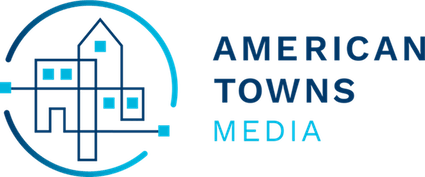 © 2020
Local Content Optimization powered by
AmericanTowns Media