Campbell, CA
Campbell and other towns across California are putting proactive measures in place to quell the spread of COVID-19. Disruptions to school, work, and major public gatherings are already manifesting and it's important to stay up to date on what's happening in the Campbell, CA community.
Stay up to date and informed with our resources: Breaking public health news, information on your local California hospitals and healthcare facilities, information from the California Public Health Department, and Twitter updates from California government officials. Continue to visit our website for the latest updates.
California COVID-19 Cases
California New Coronavirus Cases:
California Total Coronavirus Cases: 12,275,995
California New Coronavirus Deaths:
California Total Coronavirus Deaths: 102,958
U.S. New Coronavirus Cases: 1,648
U.S. Total Coronavirus Cases: 107,184,620
U.S. New Coronavirus Deaths: 8
U.S. Total Coronavirus Deaths: 1,166,662
Last updated June 10, 2023
Go to top
Coronavirus News for Campbell
The law was intended to protect patients from physicians who gave advice they knew to be false or misleading. But many doctors feared it was too vague. More info »
Los Angeles Times on MSN - 09/11/2023 12:15am
Subscribe to CalMatters today for nonprofit news in your inbox. Another COVID-19 wave is hitting California as the summer ends and kids head back to school. It's a familiar story by now ... More info »
Santa Rosa Press Democrat - 09/04/2023 12:00pm
The number of patients in California hospitals with COVID-19 this week reached its highest point in five months, as the state's test positivity rate has continued to climb this summer amid ... More info »
Sacramento Bee - 09/01/2023 12:06am
The number of coronavirus cases in the U.S. surged past the 6 million mark this weekend. Previous hotspot areas like Florida and California are finally seeing a decline in new coronavirus cases. More info »
BGR - 08/31/2023 12:00pm
With the acute phase of the Covid-19 pandemic fading even as the coronavirus persists and evolves, a new normal is taking shape around the world. Amid an uptick in Covid infections, administrators ... More info »
The New York Times - 09/23/2023 04:06am
How do you feel your community is responding to the coronavirus crisis:
Go to top
Tweets by CAPublicHealth
Today's Top Deals Around Campbell
Need Help?
© 2020 All rights reserved.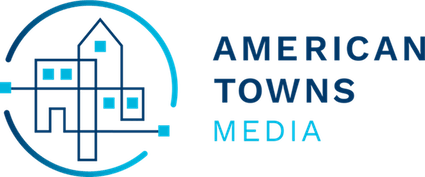 © 2020
Local Content Optimization powered by
AmericanTowns Media